Swimming
---
Coordinators
Superintendent Paul Bertoncello
Mob: 0417 280 102
Email: This email address is being protected from spambots. You need JavaScript enabled to view it.
John Mangrum
Mob: 0477 140 782 or +19196640571
Email: This email address is being protected from spambots. You need JavaScript enabled to view it.
Description
Saturday 1 April 2023
100m Backstroke
50m Freestyle
50m Breaststroke
200m Individual Medley
-Break
50m Butterfly
100m Freestyle
-Break
800m Freestyle
Sunday 2 April 2023
200m Freestyle
100m Butterfly
400m Freestyle
-Break
100m Breaststroke
50m Backstroke
-Break
1500m Freestyle
| | |
| --- | --- |
| Event  | Entry |
| 50 Metres Freestyle (Male) | $10.00 |
| 50 Metres Freestyle (Female) | $10.00 |
| 100 Metres Freestyle (Male) | $10.00 |
| 100 Metres Freestyle (Female) | $10.00 |
| 200 Metres Freestyle (Male) | $10.00 |
| 200 Metres Freestlye (Female) | $10.00 |
| 400 Metres Freestyle (Male) | $10.00 |
| 400 Metres Freestyle (Female) | $10.00 |
| 800 Metres Freestyle (Male) | $10.00 |
| 800 Metres Freestyle (Female) | $10.00 |
| 1500 Metres Freestyle (Male) | $10.00 |
| 1500 Metres Freestyle (Female) | $10.00 |
| 50 Metres Backstroke (Male) | $10.00 |
| 50 Metres Backstroke (Female) | $10.00 |
| 100 Metres Backstroke (Male) | $10.00 |
| 100 Metres Backstroke (Female) | $10.00 |
| 50 Metres Breaststroke (Male) | $10.00 |
| 50 Metres Breaststroke (Female) | $10.00 |
| 100 Metres Breaststroke (Male) | $10.00 |
| 100 Metres Breaststroke (Female) | $10.00 |
| 50 Metres Butterfly (Male) | $10.00 |
| 50 Metres Butterfly (Female) | $10.00 |
| 100 Metres Butterfly (Male) | $10.00 |
| 100 Metres Butterfly (Female) | $10.00 |
| 200 Metres Individual Medley (Male) | $10.00 |
| 200 Metres Individual Medley (Female) | $10.00 |
| | |
| --- | --- |
| Age Code | Description |
| 00 | 18 - 24 Inclusive (Female and Male separate categories) |
| 25 | 25 - 29 Inclusive (Female and Male separate categories) |
| 30 | 30 - 34 Inclusive (Female and Male separate categories) |
| 35 | 35 - 39 Inclusive (Female and Male separate categories) |
| 40 | 40 - 44 Inclusive (Female and Male separate categories) |
| 45 | 45 - 49 Inclusive (Female and Male separate categories) |
| 50 | 50 - 54 Inclusive (Female and Male separate categories) |
| 55 | 55 - 59 Inclusive (Female and Male separate categories) |
| 60 | 60 - 64 Inclusive (Female and Male separate categories) |
| 65 | 65 - 69 Inclusive (Female and Male separate categories) |
| 70 | 70 - 74 Inclusive (Female and Male separate categories) |
| 75 | 75 - 79 Inclusive (Female and Male separate categories) |
| 80 | 80 - 84 Inclusive (Female and Male separate categories) |
Venue, Date & Time
These events will be conducted at WaterMarc Banyule - 1 Flintoff Street, Greensborough.
Saturday 1 April 2023: 1200-1600hrs 
Sunday 2 April 2023: 1200-1600hrs 
Facilities
- All events will be conducted in 50m indoor pool; 
- WaterMarc is the largest aquatic and leisure facility in Melbourne's north and is a family friendly venue complete with waterslides! Home - WaterMarc (watermarcbanyule.com.au);
- There is plenty of seating surrounding the pool deck;
- Change rooms, amenities and kiosk will be available.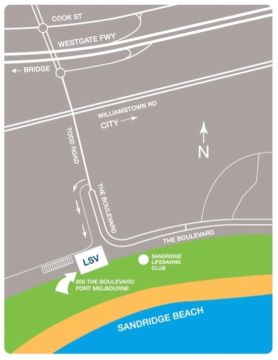 Special Instructions
ENTRIES CLOSE AT 1200HRS ON TUESDAY 28 MARCH
POOLSIDE ENTRIES WILL NOT BE ACCEPTED
Competitors must report to the marshalling area when called by the Marshall. A competitor who does not report after his/her name has been called twice may be scratched from the event.
Competitors who wish to voluntarily scratch themselves from an event should notify the Marshall well prior to the event.
The onus is on the competitors to be at the marshalling area when their event is called.
Medal presentations will be made throughout the day at designated breaks to allow people to leave if not competing in subsequent events.
Teams & Individual Events
You are now required to enter and pay online for both individual and team events i.e. payment is now required for both individual and team events.  
Entry Form Information
Could all competitors please provide THEIR e-mail address, or agency address on entry to facilitate the sending of the relevant rules? Preference for sending rules will be by e-mail.